5 Kids Book About Fashion We Love!

Obviously as a publisher of kids books, we also READ a ton of them! Not only that but if you haven't figured it out based on our Little Red Village interviews, we also love recommending books to our community. That said, here are 5 kids books about fashion that we love in no particular order!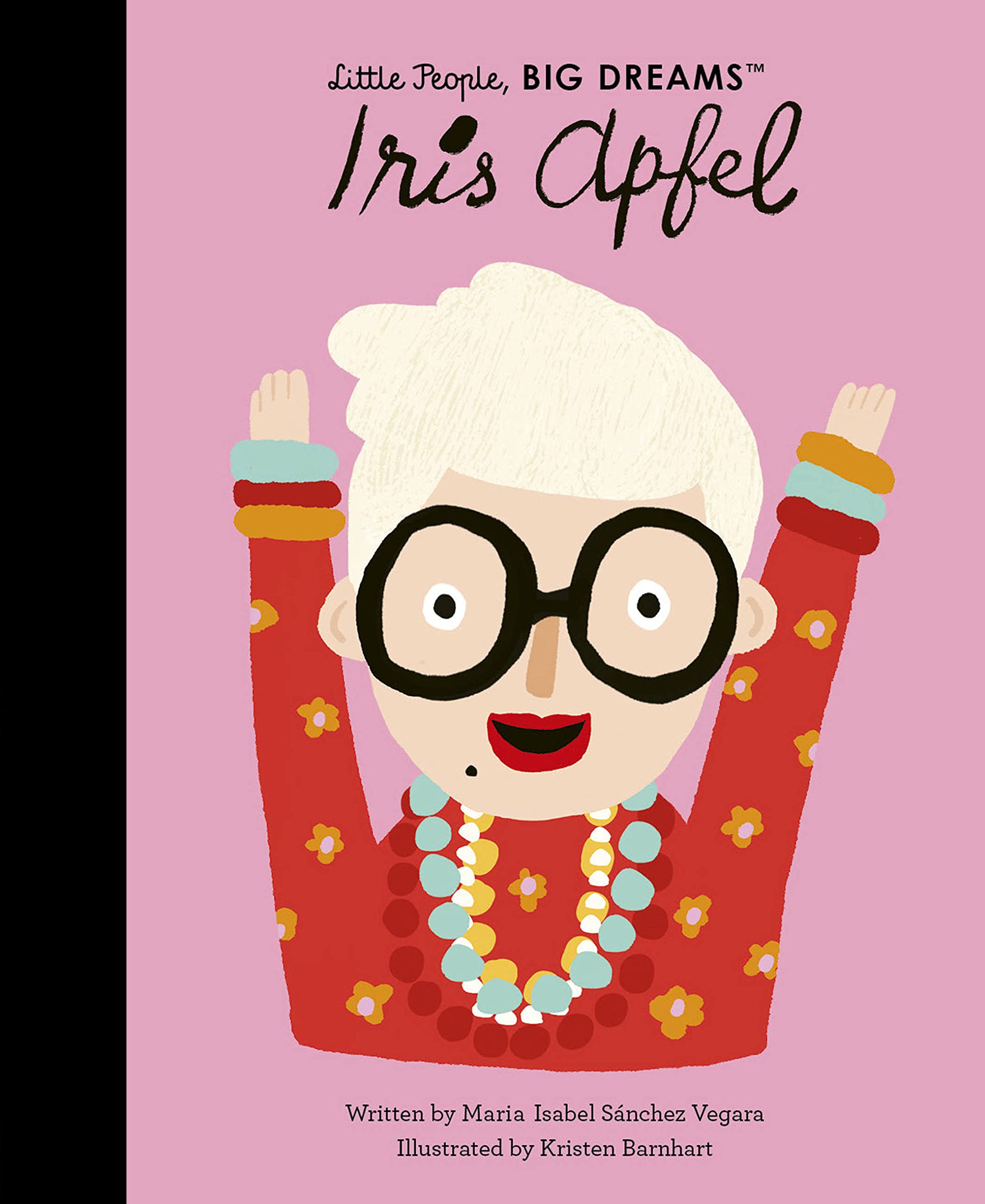 1: Little People Big Dreams: Iris Apfel. (Ages 5+): I mean, it's no shocker we love this book because the rare bird of fashion is one of our favorite people ever! The Little People Big Dreams series is one of our favorite series because it's cute, concise, and packed with accessible info about important figures from so many different walks of life. This one gives a rundown on the life and story behind fashion icon Iris Apfel!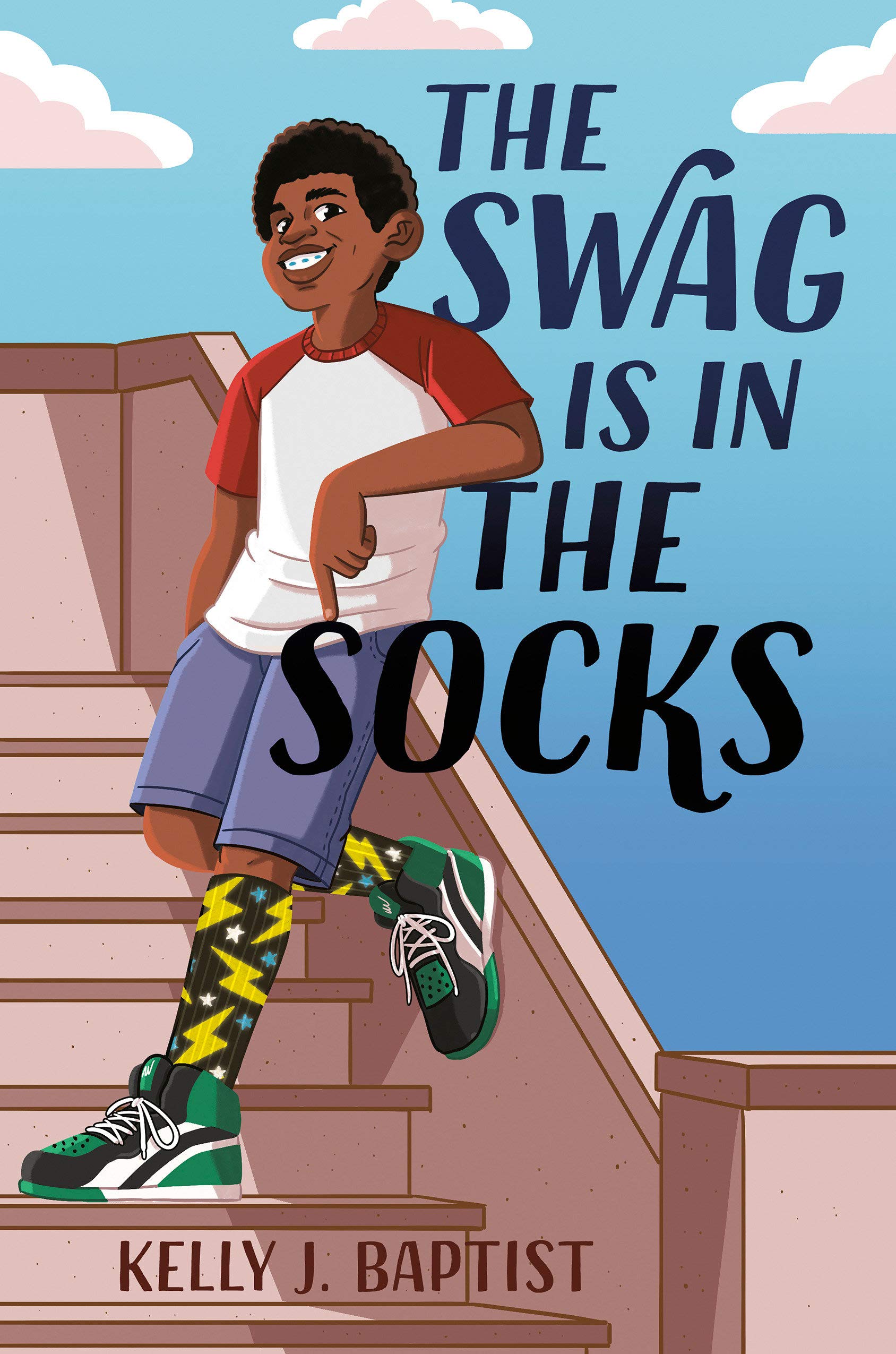 2: The Swag is in the Socks: (Ages 8-12): We are suckers for two things: stories of kids overcoming challenges through finding their own voice (like Xavier does in this delightful book!) and saucy socks in general. The Swag is in the Socks resonated with me as someone who got into fashion because of my own socks! I used to search high and low for long ones to cover my AFO braces, which made me feel more empowered instead of maligned for my cerebral palsy. Similarly, Xavier is used to letting his stutter make him more reserved than he'd like. What I love is that the book doesn't focus on him *not* stuttering, but instead on him overcoming challenges set before him. It's also great at teaching kids about the complexities of an incarcerated family member, living with extended family and more. It does end a bit abruptly for my liking but is really lovely!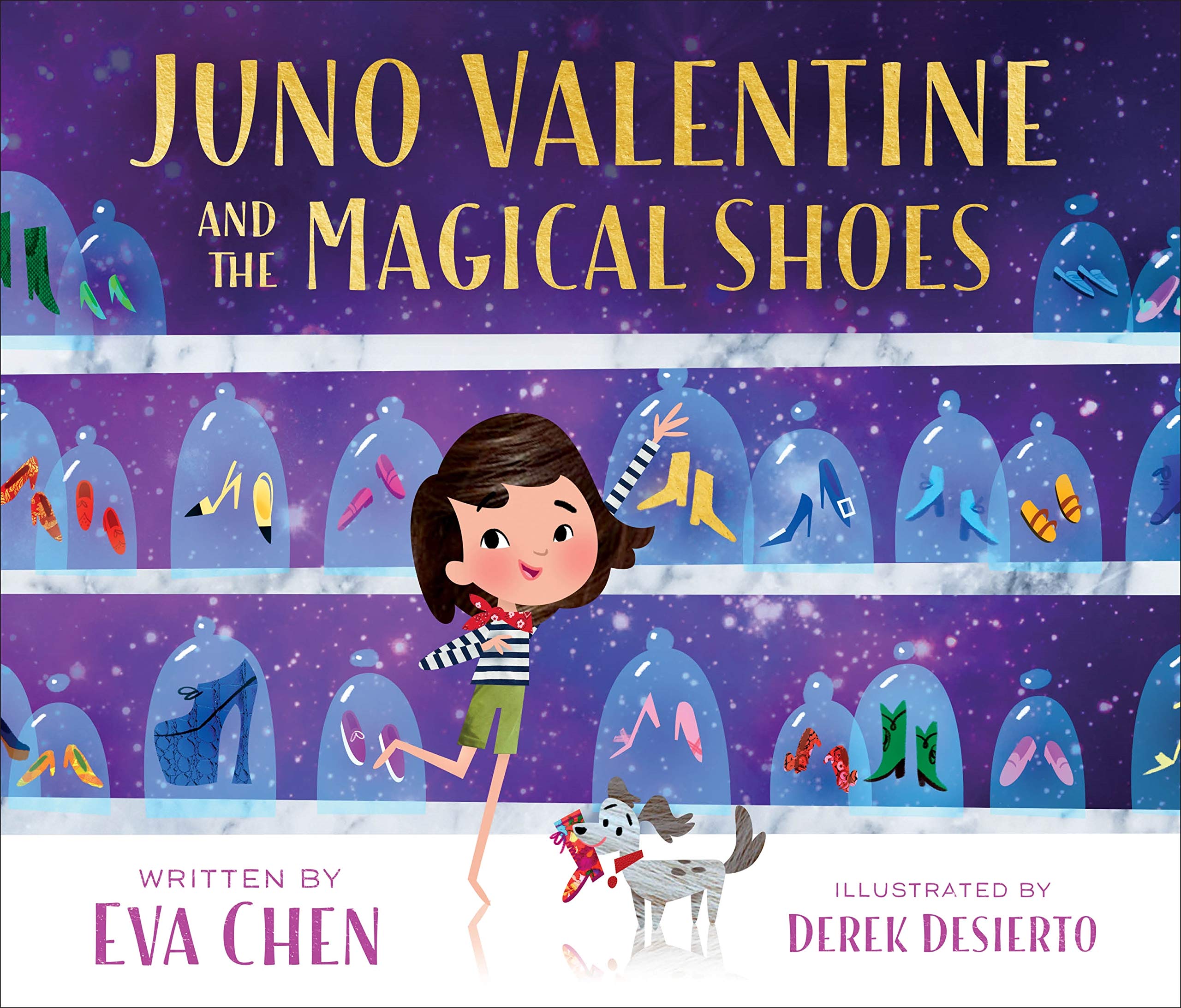 3: Juno Valentine and The Magical Shoes (Ages 4-6 ) Let me preface this by saying I'm completely biased here since we're working on a series with a similar premise to to what happens to
Juno in this book. It's a fun lighthearted journey through shoes and a magic closet to some of history's most amazing women. I would say that the book lends itself to leaving more questions than providing answers per se but as a jumping off point for conversations it's a cute idea. The illustration style is fun and cute, but that's not surprising given author Eva Chen is the director of fashion partnerships at Instagram.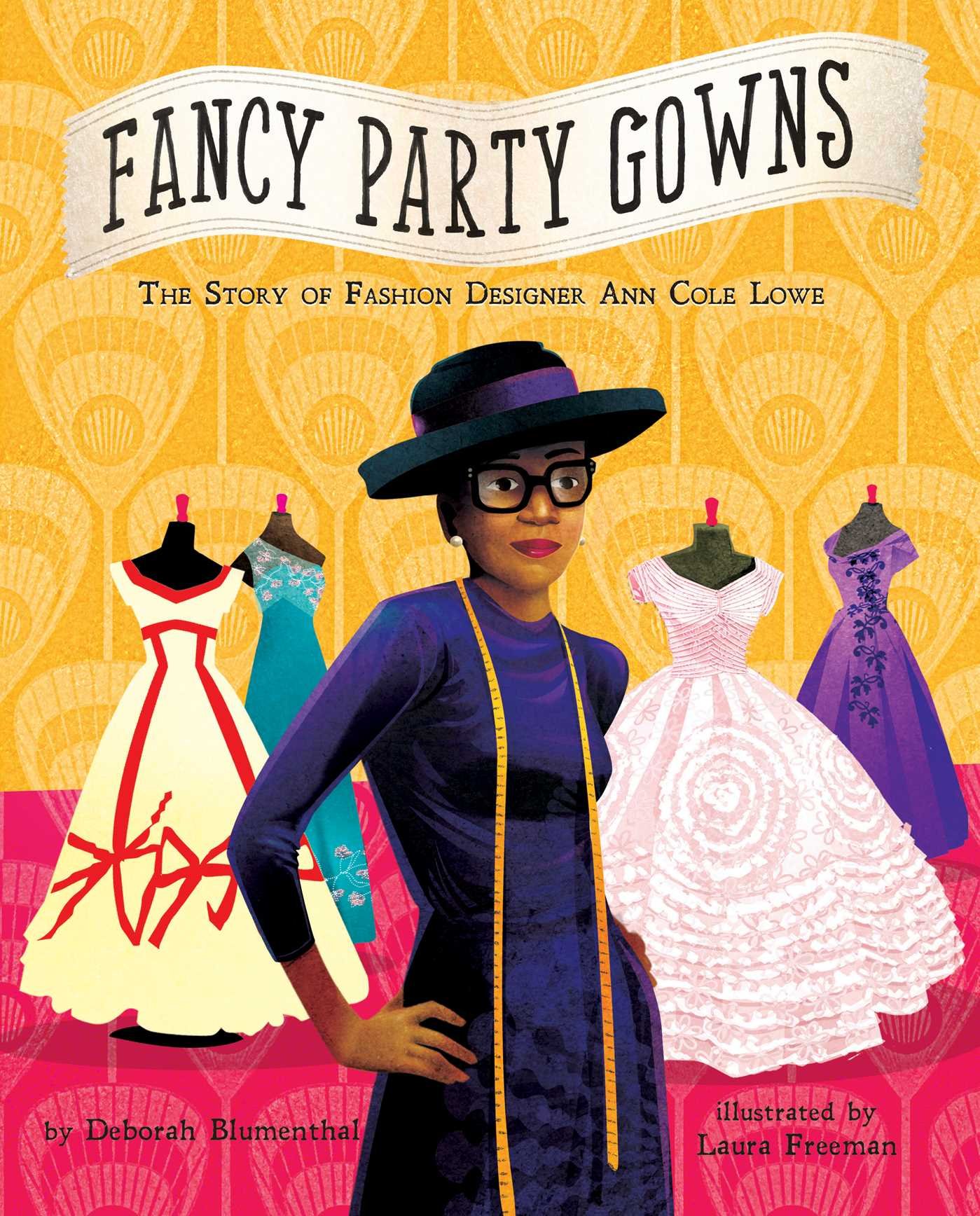 4: Fancy Party Gowns: The Story of Fashion Designer Ann Cole Lowe (Ages 4-6) A kids book that celebrates an often overlooked powerhouse of Black fashion history? Yes please! This fun tour of Anne Lowe's unique life story gives kids a glimpse into an oft hidden figure in American fashion history. I loved it, but like many I do wish the end of the book featured some photographic images of Ann Lowe's amazing work.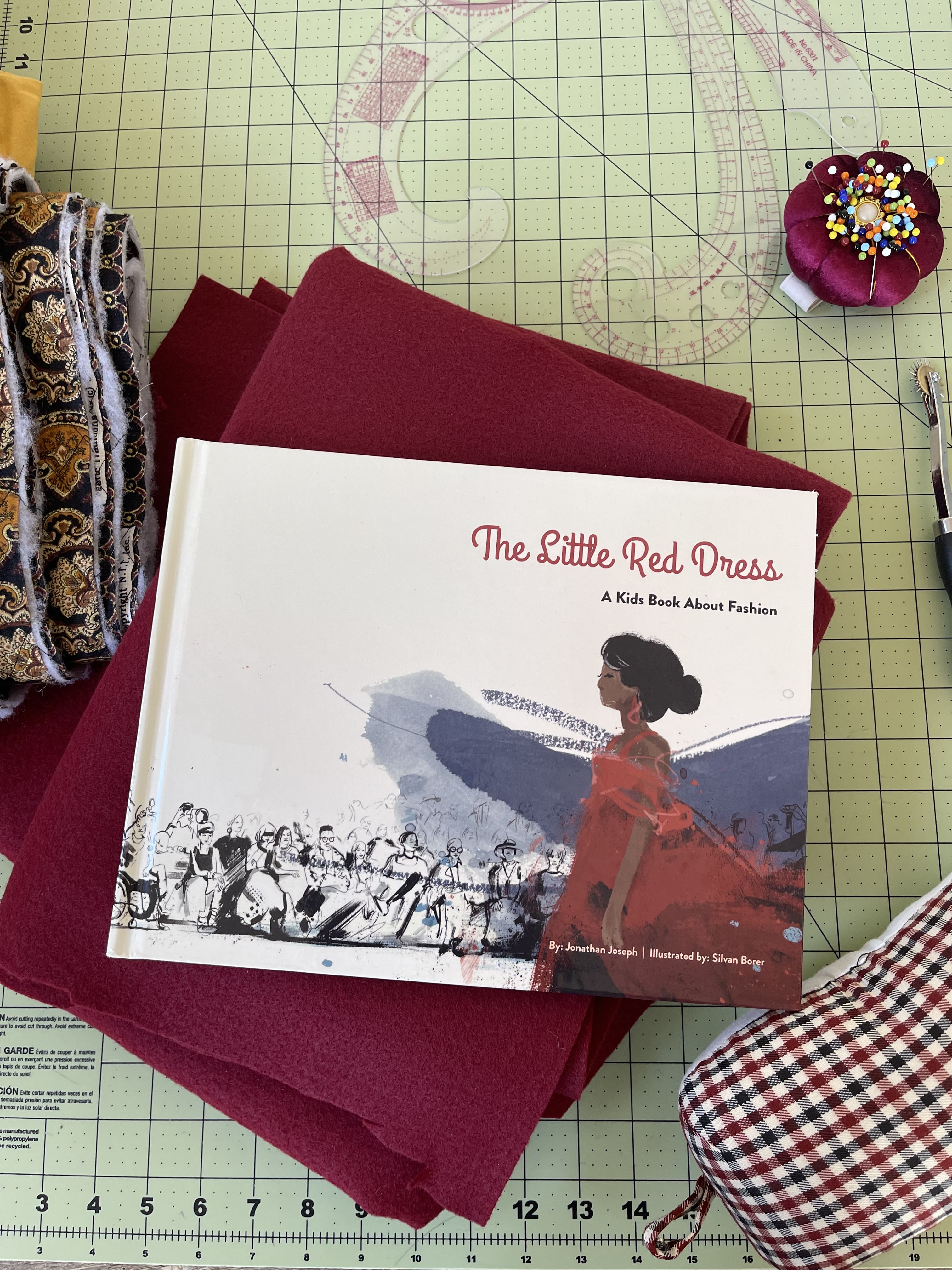 5: The Little Red Dress: A Kids Book About Fashion (Ages 5-8): We'd be pretty silly if we didn't love our own book right? The Little Red Dress is fun, stylish, and delivers a classic rhyming story about the many lives a piece of clothing can live that we don't even realize in our day to day. Did we mention the augmented reality drops soon? Yep, this is not your average kids book! You can pick up a copy here!