Black history is 365 days a year, not just in February. Talking to fashion loving kids about Black fashion history is a great way to highlight important ideas, movements, and people. 3 ways to facilitate these conversations could be through the lens of some of fashion history's important Black figures.
Eunice Johnson
History:
Eunice Johnson was the mastermind and heart of The Ebony Fashion Fair. She and her husband were owners of Johnson Publishing which produced both Ebony & Jet magazine. In our opinion, The Ebony Fashion Fair is one of the most important contributions to the field of fashion in modern history.
This traveling fashion show brought Paris couture to cities across the United States while raising over 50 million dollars for charity. More importantly it democratized fashion for and made it accessible to the Black community; even more importantly it gave exposure and a start to numerous Black models and designers. It was a uniquely Black exploration of identity through dress & lifestyle.
Eunice Johnson was often the only Black person in Paris couture salons at a time when racism was rampant (particularly in wealthy enclaves) and was on a mission to celebrate Black fashion across the US.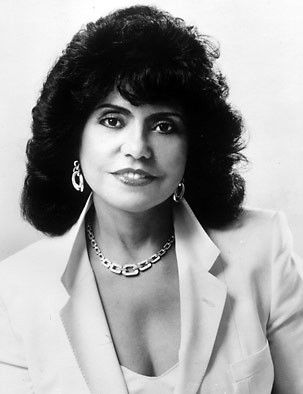 One way to explain her to kids:
This is Eunice Johnson, a businesswoman who created a traveling fashion show that traveled the country. It was very important because it brought Paris fashion to Black people across the USA and gave their designers a place to show their work to the community. It helped a lot of models and designers start their careers. We're celebrate her strong spirit and determination to make sure fashion is for everyone.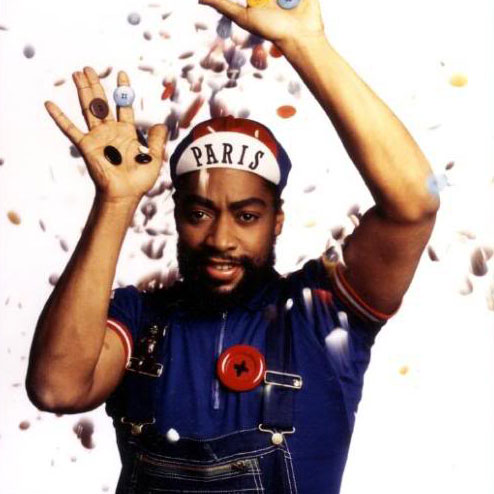 Patrick Kelly
History: Patrick Kelly made history as the first Black designer to be accepted into the governing body of French fashion, then called the Chambre Syndicale De La Haute Couture et La Mode. His unique creations like his signature use of buttons, payed homage to his humble southern roots and values. He died young in 1990 at the age of 35. He built a fashion empire not only on the couture runway, but though licensing his ideas through Vogue patterns and a deal with streamline industries for his giant signature buttons. He was an early proponent of affordability and access to fashion at multiple price points.
One way to explain him to kids:
This is Patrick Kelly, he was a very special designer from the Southern USA because he was the first Black designer to be accepted into the prestigious group of top French designers in Paris. His bright, fun clothes were a celebration of Black southern culture and heritage. He never lost sight of where he came from and what he represented to the Black community as a successful designer overcoming racial barriers in high fashion.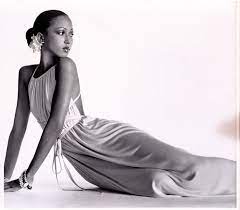 Pat Cleveland
History: One of the most important Black models in history, Pat Cleveland was discovered on a NYC subway platform by the assistant to a Vogue Fashion Editor and quickly rocketed to stardom as part of Ebony Fashion Fair. She was a survivor of both racial and sexual violence through her early career including being snubbed by Ford Models due to her race. She went on to sign with Wilhelmina Models and worked with top designers like Stephen Burrows, Oleg Cassini and others but wasn't satisfied with life in America because of the racism faced by Black models. She left for Paris on the advice of illustrator Antonio Lopez where she grew a following and worked with top designers like Lagerfeld (then at Chloe). She was instrumental in the Battle of Versailles as one of the 10 models who sealed the success of the American fashion industry against the Parisian couturiers.
One way to explain her to kids: This is Pat Cleveland, she was a model who started working in the late 60's and has walked runways as recently as 2019. She was famous for taking a stand against racism in the fashion industry by refusing to return to America from Paris until Vogue put a Black model on the cover. In 1974 after they featured Beverly Johnson on their cover she indeed returned to America to keep modeling. Later in the decade she along with 9 others walked at a very important event in fashion history between the French and American fashion industries. It was called the Battle of Versailles and it was a big deal because Black models were at the center of it. By using them, American designers laid the stage for broader acceptance of Black models in the industry.